what did you guys think about the chanel cruise collection?
honestly, i had mixed feelings. i think there were i few great looks, but overall i found it boring and dated if not totally bad or even ridiculous :S everyone seems to adore karl lagerfeld, and of course i have much respect for him, too for what he's achieved but i think he's a bit overrated. i always have this feeling about him that if coco chanel was alive she'd be devastated :D
anyway here's a few pics from the show: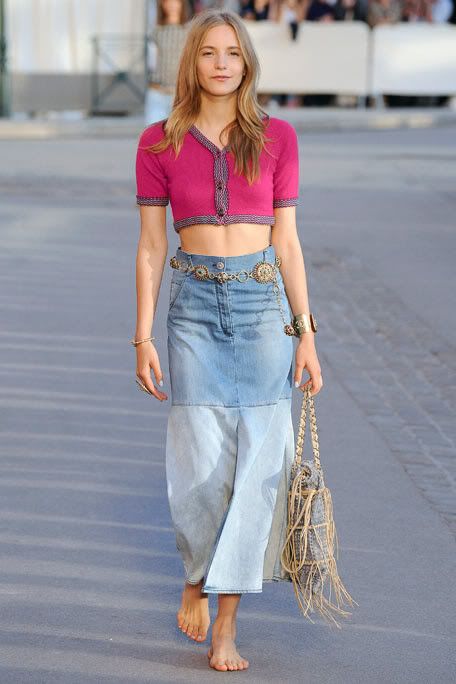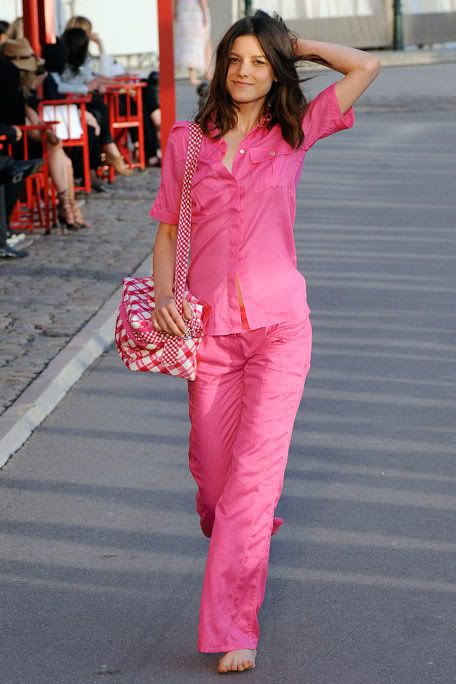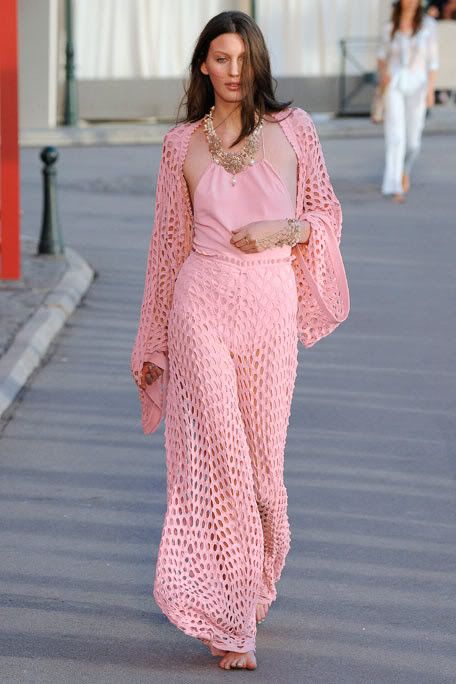 does he really want to sell this crap that you can find in any small town clothing store in eastern europe for that price?????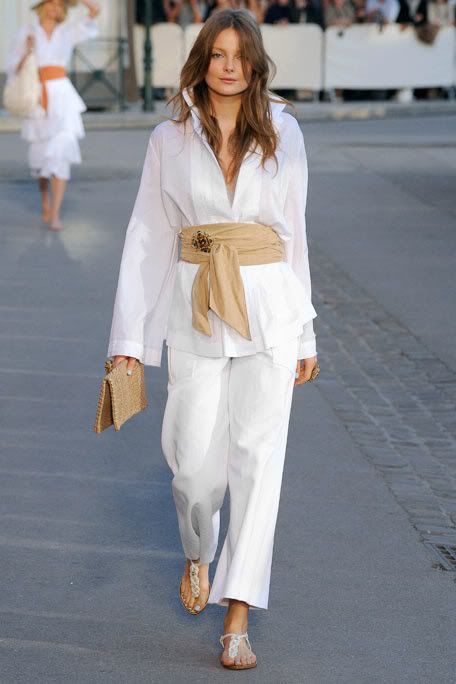 and what's up with the karate uniform? :D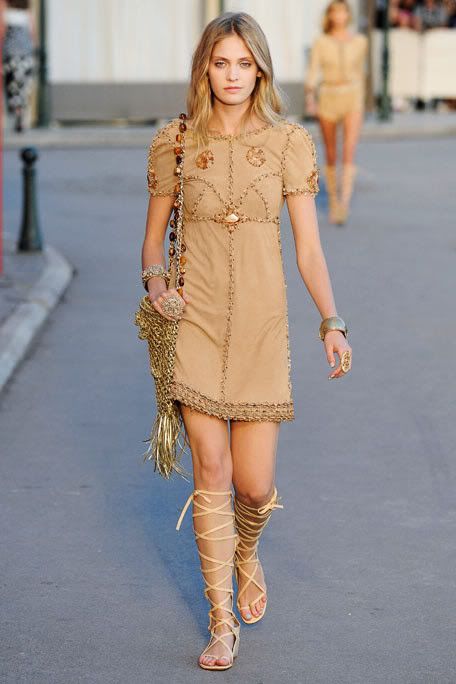 never really got the pocahontas trend...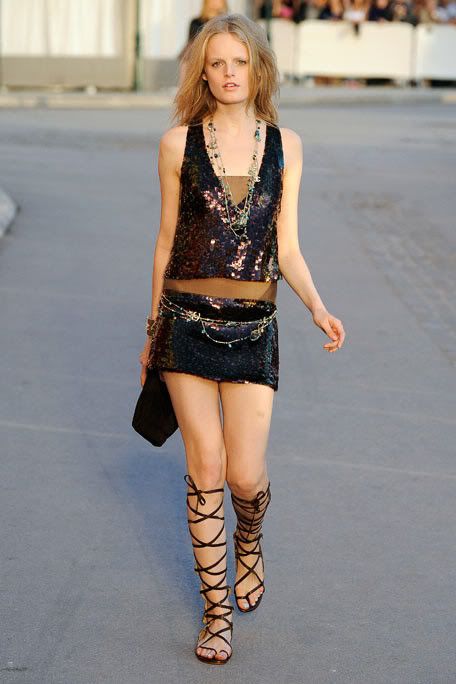 let alone the updated 'pocahontas-goes-to-disco' version...wtf?!?
however, i quite liked some of the 70s-ish looks...i don't mind if they make a comeback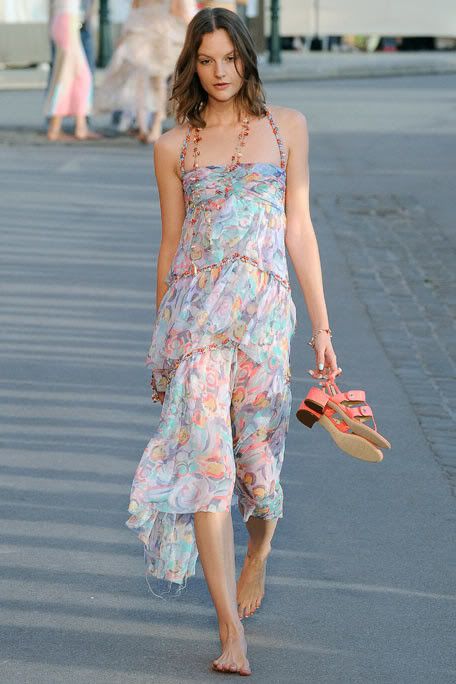 there were some nice frilly dresses too...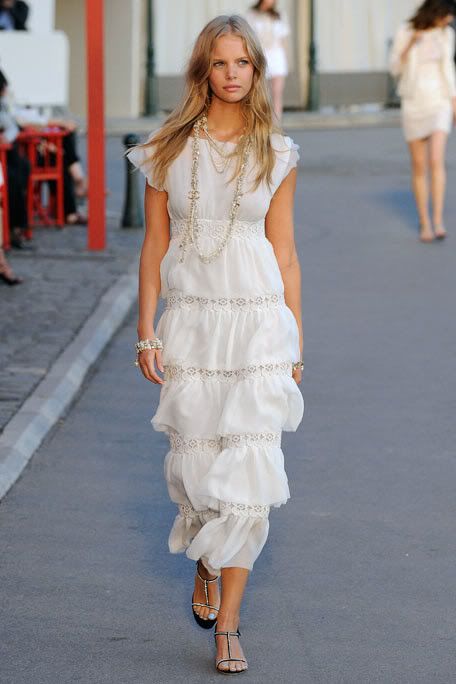 and THIS dress...omg this is everything i want for summer! PERFECT!!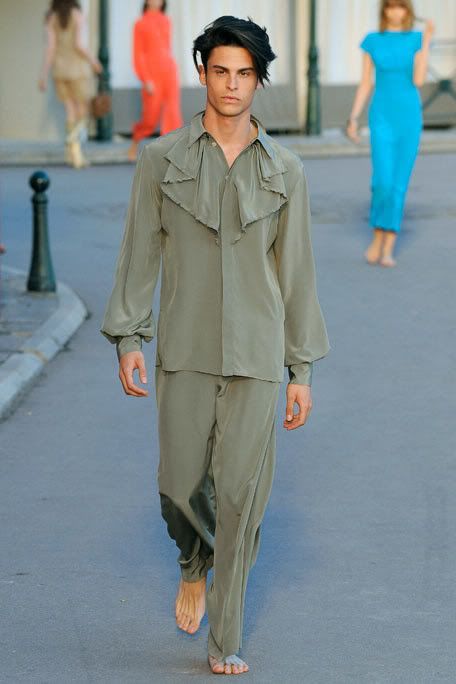 hahahahahaaaa...gross! :D
pics from elle.com