chloé spring/summer '07
i don't think anyone else besides me loved this collection. it was after phoebe philo left the brand and paulo melim andersson took over...it got quite bad reviews.
imo, fromthe '70s-'60s inspired silhouttes and color palette to the frilly, embellished dresses it is irresistibly charming and pretty and chic.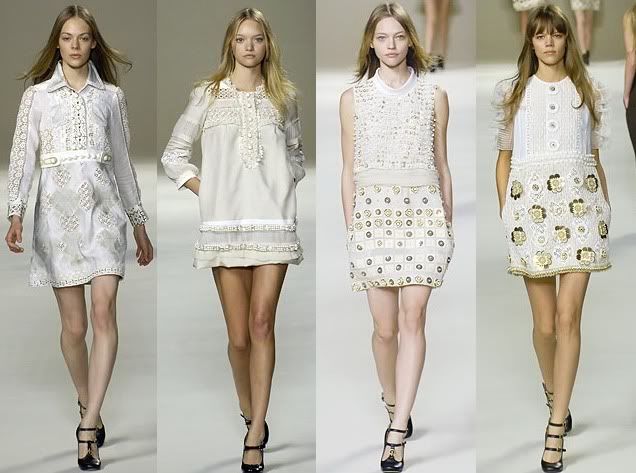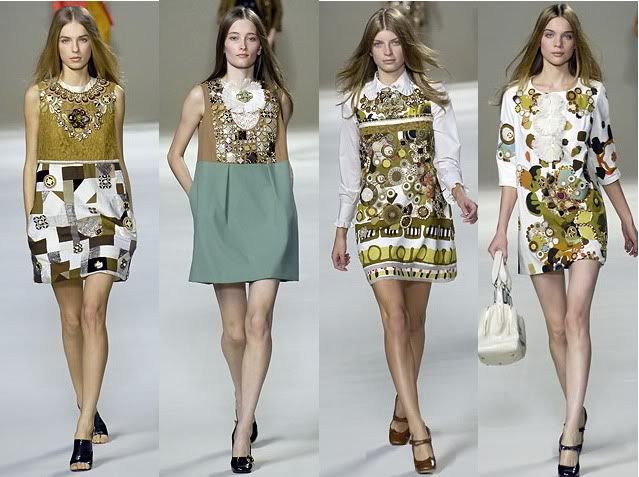 style.com