i am a huge fan of scandinavian design, whether it be architecture, book covers, furniture or -of course- clothes. the swedes are especially good in all this, but there's a finnish designer who really caught my attention lately.
his name is heikki salonen. he's 31, attended numerous fashion schools, including the prestigous royal college of art in london, interned at preen and erdem, and made a spring collection that i'm pretty much in love with...
it's so simple, so effortless and a bit dark, just the way i like it...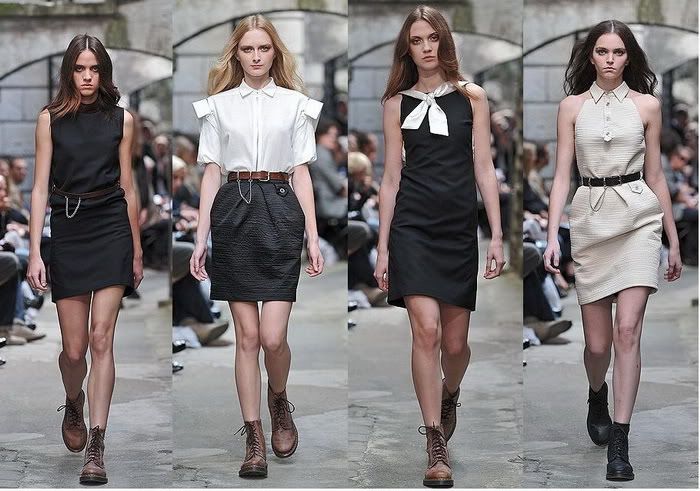 source: elle.com