i clearly remember the excitement i felt the first time i saw kate moss in a pair of skinny jeans back in 2003(i think) or when she started the waistcoat-trend or the minnetonkas.
but i never thought i'd see her wearing something (here, the camel coat) half a year after seen on all the runways, editorials or after
i
got that particular piece...
i wonder why she doesn't lead the pack anymore and why she follows it...?!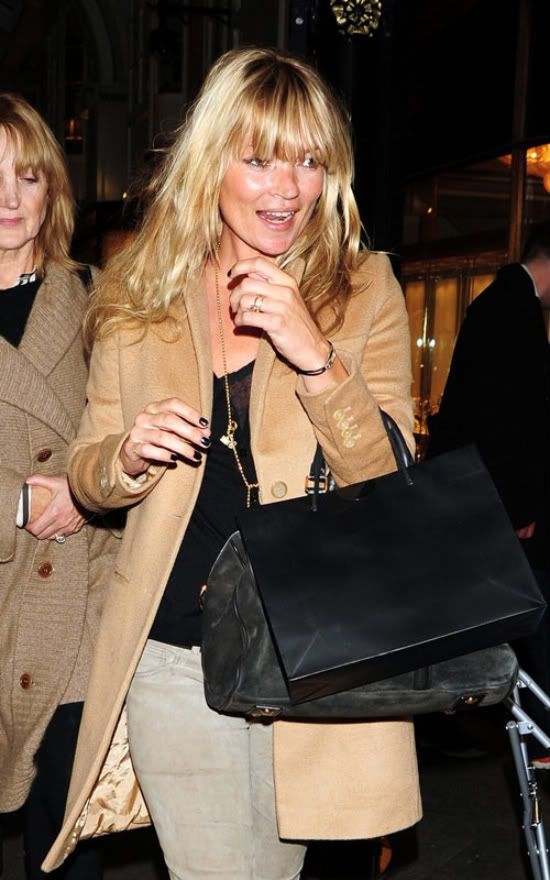 tfs